Our step-by-step guide for how to connect mobile hotspot to smart tv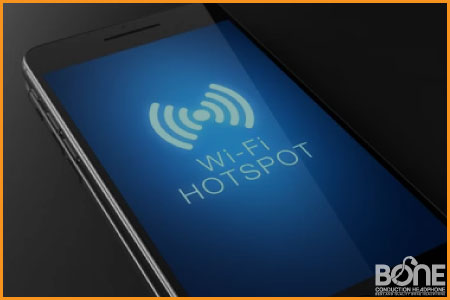 Smart TVs are one of the most outstanding inventions in the technological world. They can connect to the internet so that you can enjoy a variety of games, stream plenty of Music and watch your favorite movies and shows on a big screen.
The best advantage that you get with a smart TV is the availability of streaming apps such as Netflix, YouTube, and much more, but to have access to all of these apps, your smart TV must be connected to Wi-Fi. But what if your Wi-Fi is not working?
What to do if Wi-Fi isn't Working?
Most people are not aware that they can connect their mobile hotspot with not just other phones but also with their smart TVs, laptops, and PCs.
So, If you are facing some issues with your Wi-Fi or even if you cannot connect your smart TV to a LAN cable that you can stream content on, another alternative that you can try is a mobile hotspot.
Mobile hotspot is very commonly used through which you can share the internet with other devices. So in case your Wi-Fi is a bit patchy or facing some issues, you can use your smartphone to make your Hassle go away.
Below we have mentioned the steps to connect a mobile hotspot to the smart TV and browse the favorite content.
Related: How to Connect Nintendo Switch to TV Without Dock
Steps to Connect Mobile Hotspot to Smart TV
The steps of connecting a Mobile hotspot to smart TV are similar to how you use it to connect a Mobile hotspot to another smartphone.
Before you start with the steps, you must make sure that your mobile phone has enough data so that you can stream high-quality content on your Smart TV. If you have enough mobile data to share the internet with your Smart TV, look at the steps.
The first step of connecting a Mobile hotspot to smart TV is to go to the network settings of your Smart TV and switch on the Wi-Fi network so that it can connect when you switch on the mobile hotspot on your smartphone.
In the second step, you have to switch on your internet in the smartphone and then enable the mobile hotspot. It would be best if you kept your mobile hotspot encrypted with a password so that unknown devices cannot connect to your internet.
When you enable the mobile hotspot, your device's name will appear in front of you on the smart TV. Ensure that you keep the range of distance between the smart TV and your mobile phone as less as possible so that the detection can be fast and easy.
When you see your device's name on the smart TV, all you have to do is select and then enter the password. The password must be available on your smartphone only.
When you enter the password, your smart TV will be connected to the mobile hotspot, and now you can stream your favorite shows on the internet on your smart TV with the help of the mobile hotspot.
Mobile Hotspot and Video Quality
The steps are straightforward, and once you are through with the step, you can enjoy high-quality content on your smart TV; however, you must adjust the resolution on your Smart TV if you do not have enough data on your mobile phone.
Often if your mobile data reaches its maximum capacity or the hotspot is working at a low speed, you will get a low-quality picture on your smart TV. And, as per the speed, the content on the smart TV will start to buffer or be shown at the low video quality.
What if Mobile Hotspot Doesn't Connect With Smart TV?
There are usually two reasons because of which your mobile hotspot might not be connecting with the smart TV. The first one might be that your mobile data is already at its maximum capacity, due to which it is not able to function as a mobile hotspot.
Secondly, most smartphones can only connect up to 5 or 6 devices, so if you have many devices connected with your mobile hotspot, your smart TV won't take its connection. If none of this is the reason, you can try troubleshooting the devices mentioned in the steps below.
Troubleshoot the Problem
In the troubleshooting, you have to switch off both your mobile phone and smart TV because when you restart the devices, if any of the devices are facing a bug, that will go away.
After switching your devices off for one or two minutes, you can restart them and then try connecting the mobile hotspot to the smart TV.
This shall allow you to connect the two devices but if you are still facing any issue, try using a mobile hotspot of any other smartphone to ensure that the problem isn't in your phone.
Wrapping it Up
These were the simple steps through which you can connect a mobile hotspot to a smart TV. Every smart TV and smartphone has a mobile hotspot facility, so it has become convenient for users to watch and browse favorite shows and popular apps on their televisions without Wi-Fi.
Undoubtedly, Wi-Fi on a smart TV is better because it works at high speed, and mobile data cannot provide that much resolution or speed. However, if you ever face some urgency now, you know how you can connect a mobile hotspot to a smart TV.