If you're looking for ways to connect your wireless headphones to your tv that does not support Bluetooth or doesn't have an AUX or headphone jack (input) either, so there you have to link a third party Bluetooth transmitter device in that case. And you need a few wires to configure it properly.
One thing that can crop up some problems with your smart tv if you are possessing an older version, it may not have a headphone jack named (AUX). So in that specific case, you can use RCA cables (RED and WHITE). We'll be showing you here how to do this.
Here are the types of equipment you will need to demonstrate the process.
A Bluetooth adapter (Our recommendation Archeer BT-07)
Aux Cable (If your TV has Aux Input) Otherwise, use RCA cables.
Connecting wireless headphones to TV with No Bluetooth
By following the below steps, you will get to know how to use wireless headphones on a smart tv that has no Bluetooth feature and headphone input port.
Step.1 Set up the Bluetooth Adapter
If you've purchased this device or already have one. Now you need to put it into the relative ports of your TV inputs. For the most part, these sorts of equipment use the AUX port.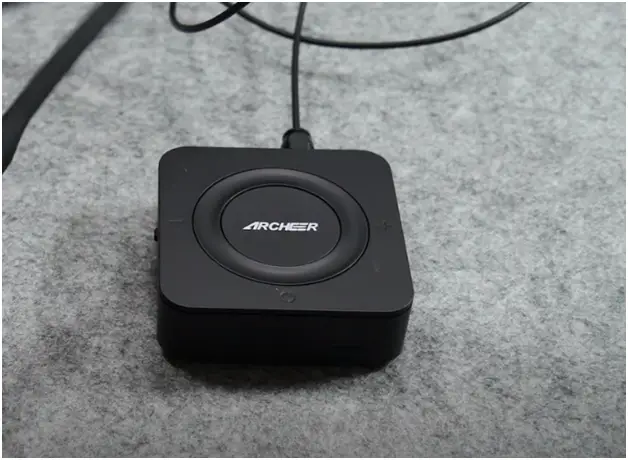 It is basically a transmitter that grants Bluetooth transmission signals from a device. Likewise, you can connect your wireless headphone to those signals. It is not only for Smart TVs but also you can plug this into any sort of device that lacks the built-in Bluetooth feature.
And if you are wondering how long it will last per charge, it lasts for weeks depending upon how much do you use. As per the average duration, if you use this for six hours a day then without any bad signs it can work for at least 15 days. However, with time the battery timing might get affected.
Related: Can headphones Dent Your Head
Step.2 Get a 3.5mm Cable
The AUX should have two cable jacks at the ends that will link to your tv and the Bluetooth adapter. Thickness must be 3.5mm; you can get the idea by putting it along with your headphone jack side-by-side. They should look similar to each other. Plus, when buying, ask for the quality one from the seller; diversely, you will experience a delay later in the sound coming out of your wireless headphone.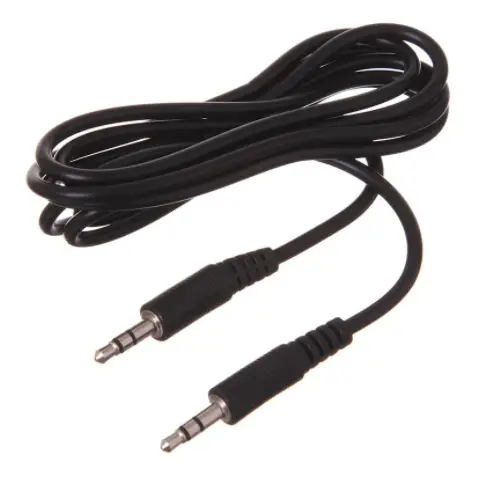 Here is an example of the cable you will need. However, most of the time, it comes packed with devices such as a Bluetooth adapter if you didn't get that one for some reason. They are readily available in stores.
Step.3 With the headphone jack (AUX input on TV)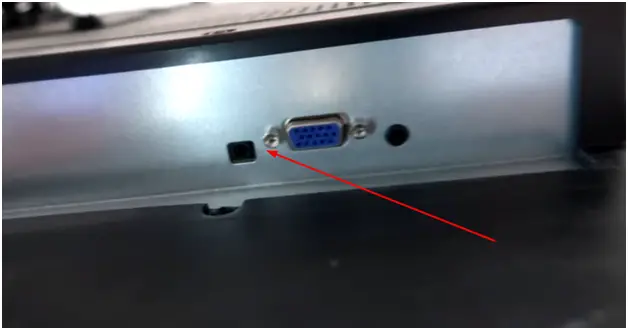 You can find this input on the back of your TV or sometimes right or left side. Anyways, look over all the ports of your TV. AUX means auxiliary cable with 3.5mm (headphone jack). It doesn't be a trouble to find this out.
It is the same input port where we plug a wired headphone. If you have ever used a wired headphone, you will then easily find this one.
Step.4 Without headphone port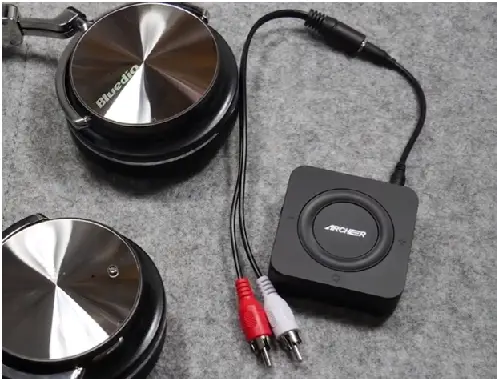 If your smart TV does not have an AUX input port or, for some reason, if you do not want to use the headphone input to hook up this Bluetooth adapter, you can use RCA ports (RED and WHITE wires).
An RCA connector comes up with the trio-cables, two-wires at one-end and a single-wire at another end. As it is a sort of connector, you can use it for connecting your wired headphones either.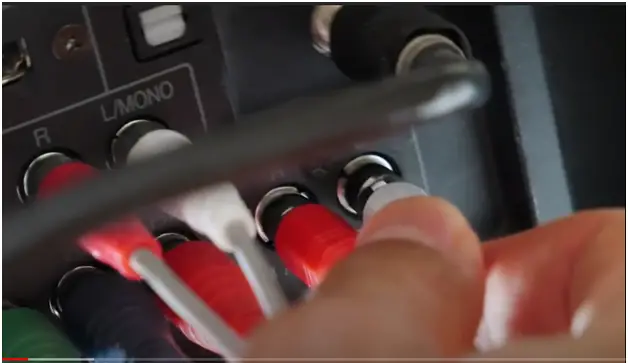 Step. 5 Pair the wireless headphone to the transmitter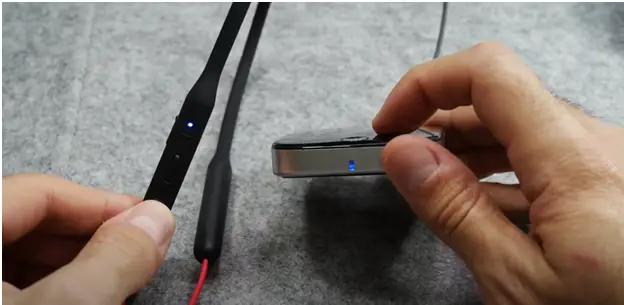 It is effortless to pair them; you only have to turn on your wireless headphone by holding the power button. And do the same with the Bluetooth adapter. It will automatically pair, so you don't need to do any additional settings on your TV for this to start working.
Related: How to Get Sweat Smell Out of Bose Headphones
Bottom Line
Sometimes just pairing these two devices don't work. As might expect, therefore you have to change the settings on your TV, turn of the TV speakers from there. It will affect the process much more comfortable further if, by chance, the Bluetooth connection breaks down, then the TV's sound will not disturb people around you.
There is also a drawback: the sound coming through Bluetooth signals is not as robust as you listen to directly from speakers. Unless you only listen to music all the time, it will not be a problem, but when watching movies on NetFlix, Amazon, and any other streaming apps. You will experience some resynchronization problems.
It is the foremost reason why we have to recommend the best Bluetooth possible. Although such a Bluetooth adapter would not match the one that comes in-built, buying the best one might stand side-by-side in sound signals.