JBL Flip 4 are widely used speakers that render outstanding audio quality when connected with laptops, smartphones or television.
JBL speakers are available in various models, and each model has improved features that are missing in the previous ones. Everyone wants to have a loud and clear sound quality which often people cannot get with the inbuilt speakers in the devices.
In such a scenario, external audio systems come to the rescue and talking about the different sound systems and leaving out JBL speakers is a notable crime.
However, now and then, JBL speakers or any other speaker face minor issues that can be fixed by making little effort on your own.
One of the most common ways of resolving any issue that you might be facing with your JBL speaker is to reset it, and in this article, we will primarily focus on how you can reset JBL Flip 4?
Steps to Reset JBL Flip 4
First Step
The first step in the process of resetting JBL Flip 4 is to turn on the speaker. When you turn on the speaker, you will see a blue backlight flashing on your JBL speaker that will indicate that your speaker is ready to pair.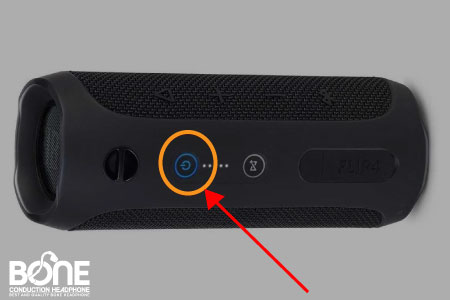 Second Step
The second step is the ultimate step of resetting JBL Flip 4. In this step, you have to simultaneously long-press the volume up button and the play button. You have to press and hold both the buttons together until the speaker shuts down.
With the help of these two buttons, you have reset your JBL Flip 4. Once your device is done with the factory reset, every custom setting that you must have made will vanish, and you will have a completely new device in your hand.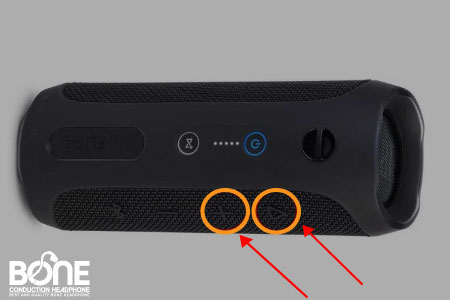 Third Step
After you have reset your JBL Flip 4 now, it is time to turn it on again. To turn on your JBL Flip 4 speaker, all you have to do is to press the power button. When the speaker turns on, you will hear a sound.
Since your speaker is in the default setting, it has automatically gone under the discovery mode, and this setting indicates that the backlight will keep blinking. It will produce a pinging sound along with it.
You can connect whichever device you want with your JBL Flip 4, after which your device will be completely ready to use regularly. After the factory reset, you will see that whatever issue you are facing with your JBL Flip 4 speaker is now solved on its own.
These were the three simple steps through which you can reset your JBL Flip 4. It will take just a few seconds for you to reset your JBL speakers. There can be several reasons because of which you might have to reset your JBL Flip 4.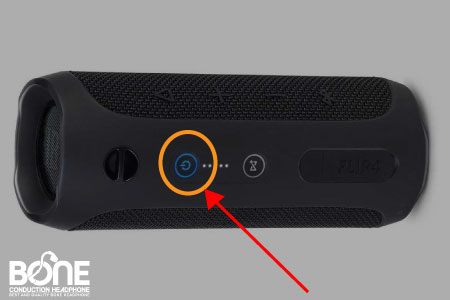 Related: How To Connect JBL Speakers To iPhone
What Happens When You Reset JBL Flip 4?
Often when people make different or wrong settings, the speaker tends to act absurdly, due to which you might start facing minor issues with your JBL Flip 4.
However, the issue you face with your JBL Flip speaker doesn't need to be only because of the setting you have made, but it can also be because of some hardware issue.
Now since you are not an expert on devices, it might be difficult for you to instantly know what kind of hardware problem your speaker is facing; therefore, the best solution is to try resetting the JBL Flip 4 speaker.
More often than not, when you reset a device, it becomes completely new, just like the time you have recently purchased, and all the settings go back to the default one. So more likely, you can solve the issue that is happening in the speaker by resetting the device.
When you reset your JBL Flip 4 speaker, you will not face any additional problems or hassle because resetting the device only takes a minute or two. Below we will be sharing the steps that you can follow to reset JBL Flip 4.
When Should You Reset Your JBL Flip 4?
There are various reasons because of which you might have to reset your JBL Flip 4, and resetting the device always works the best.
After resetting JBL Flip 4, indeed, you will be able to see that the issue that you were facing with the speaker does not prevail now. Some of the reasons because of which you might have to reset your JBL Flip 4 are as follows:
Your JBL Flip 4 is unable to get the signal from the other devices. Sometimes JBL Flip 4 cannot be connected to devices like smartphones or laptops. You can quickly resolve this bug by resetting the speaker.
Another most common reason several users face is that their JBL Flip 4 does not give any audio. If your JBL Flip 4 is not giving out any sound, it is better that you try resetting it. Even if you hear a humming or buzzing sound coming out of the speaker, you can reset them.
Blinking of lights is another common problem faced with JBL speakers, and if you are also facing this problem, then resetting JBL Flip 4 will hundred per cent resolve this issue.
The last reason might be the selling of JBL Flip 4. It is advisable that if you are going to sell your JBL speakers, it is better that you set them to their default settings to get completely new speakers.
Summing it Up
These were the simple steps that you can use for resetting your JBL Flip 4, and whatever the reason may be for you to reset your speaker, we assure you that this method will help you get rid of it.
Another thing that you must keep in mind is that even after resetting JBL Flip 4, you cannot resolve the issue, then probably the problem is with the hardware of the speaker, for which you will have to contact the support service and send the speaker for repair.