Vizio sound bars are the best external audio system that you can use for amplifying the basic sound of other devices. Sound bars are sleek and compact audio systems that can be placed in a limited space, and you can use them conveniently for pairing with other devices.
Vizio sound bars render strikingly fantastic audio quality, because of which several people tend to use these sound bars. Vizio sound bars are one of the best sound bars that you can find in the market. However, sound bars can cause minor problems sometimes.
The minor cause can be anything like a sound bar not turning on or having problems connected with the devices and so on. Whatever the issue you might be facing, it can be fixed by simple troubleshooting and resetting the Vizio sound bar.
When you reset the device, all the settings go back to the default one, and your device becomes entirely new, which can help you fix whatever bizarre issue you are facing with your sound bar.
This article will be discussing how you can reset your Vizio sound bar, and along with it, we will also discuss a few minor issues that are the sign that it is the time for you to reset your sound bar.
Steps to Reset Vizio Sound Bar
Before you reset your Vizio sound bar, you must know that once you have done that, you cannot undo it, and all the custom changes that you might have made in your sound bar will automatically be erased after the reset. So if you are okay with this, read on the steps to reset your device.
The first step of resetting your Vizio sound bar is to look at the buttons provided on it. In those buttons, you have to find the "Bluetooth Buttons" and "Volume Down Button."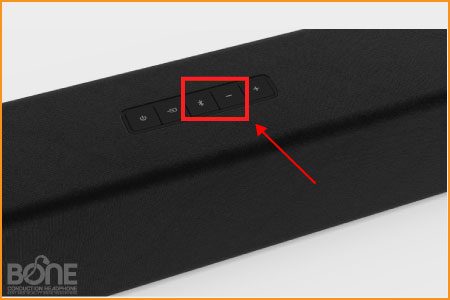 Once you locate both the buttons, all you have to do is to press them together for 5 or 6 seconds.
When you long-press both the buttons simultaneously, you will see the 12 LED lights given on the backside of the sound bar flashing.
When the LED lights stop flashing, that is the indication that your Vizio sound bar has been successfully reset.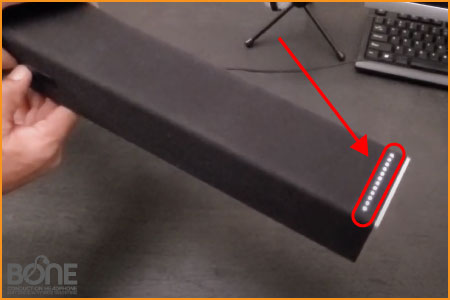 So here it is; in just three simple steps, you will be able to reset your Vizio sound bar, with which undoubtedly you will get rid of the minor issue that you must be facing with your device.
However, often in several cases, the volume down button and Bluetooth button does not work. If you also face such a problem, in that case, you can try using the "Input" and "Volume up button" or "Input and "Bluetooth Buttons".
These are the three possible ways to reset your Vizio sound bar, but if you are still facing the issue, then there might be the possibility that the actual problem is related to the hardware. And if the problem is with the hardware, you should instantly contact the support service of Vizio.
Related: Vizio SoundBar Won't Turn on
Signs For You to Reset Your Vizio Sound Bar
Buzzing Sound
If you hear the buzzing and humming sound coming from your sound bar for any other interruption, your sound bar may face some technical problems.
Before jumping onto the reset option, you can check if the wires and cables are appropriately connected to the sound bar and the other device.
If the buzzing sound is still coming, do not put any wireless device near your sound bar.
You can also try connecting the sound bar to any other device like a laptop or your smartphone. If none of this works and the humming sound is still there, it's time to reset your Vizio Sound Bar.
Not Getting Turned On
Sound bars not getting turned on is one of the most common problems that Vizio Sound Bar users have reported. When your Sound Bar does not turn on, you might get into panic mode; however, resetting can resolve this issue.
But we would suggest you charge your sound bar entirely before you start with the resetting process. Another thing that you can try is if you are trying to turn on your Sound Bar with the help of remote control, do it once from the power button that is given on the Sound Bar.
If the Vizio Sound Bar still does not turn on, look for any loose power cord because that might be why the connection is not flowing correctly. If, in the end, nothing works, resetting will indeed help you with this issue.
No Audio
Often Vizio sound bars don't give out any audio, not even the humming or the buzzing sound. You can try increasing the volume of the sound bar and the external device with which it is connected; if you cannot hear any sound, try resetting the sound bar.
Blinking Lights
The last issue that most of the Vizio sound bar users have faced is the unusual blinking of the LED lights. If you also see lights on your sound bar flashing out of nowhere, the only solution to this problem is a factory reset. Once you reset your sound bar, more likely you will not face this problem again.
So, these are the four most common issues that are faced with Vizio sound bars. All of these issues are not extreme and can be solved instantly with a reset. But if your problem doesn't get resolved, you can send the device for repair.
Wrapping it up
So with this, we come to the end of this article in which we discussed steps through which you can reset the Vizio Sound Bar without any additional hassle.
The process of resetting does not take more than 6 seconds, but you have to remember that once you reset your sound bar, you will lose every custom setting that you have made.
Along with that, we also discussed a few issues that require you to reset the sound bar, and if you are facing those issues as well, it is better to act upon them instantly.