Soundbars have become one of the most demandable devices in households. They provide an outstanding and immersive sound experience to the users that often you cannot get with the inbuilt speakers of your television laptop or computer.
Vizio is one of the most popular brands that curate some of the best soundbars that you can find in the market. However, there are few issues with the Vizio SoundBar that the customers have reported.
One of the most common issues that people have reported is that their Soundbar won't turn on, due to which they have thought of either replacing their Soundbar or contacting the Vizio support service. But without going to these lengths, you can solve this issue by just minimal efforts on your end.
This article will share a few tricks that you can do to solve this issue of Vizio Soundbar not getting turned on. So, without wasting any more time, let's directly hop onto those fantastic tricks.
Tricks to Turn on Vizio SoundBar
Before we start telling you those life-saving tricks, it is better that you check the connection beforehand because maybe you don't even have to use those tricks.
Sometimes the power cord is not correctly connected to both ends, and if any of the sites is loosely coupled, you might face this issue with your Soundbar. But if your connection is firm and still your Soundbar is not getting turned on, not to worry, just read ahead.
Change the Remote Batteries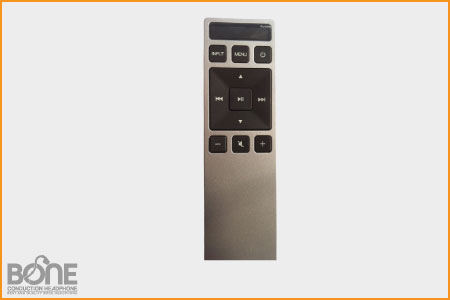 When the Vizio Soundbar does not turn on, several people panic and assume that the major problem is in the Soundbar, but often it happens because your removed batteries have died out. Funny, isn't it!
Some people use their television remote to operate their Soundbar, and if you are one of those people, you can try changing the remote batteries.
It's a straightforward trick that you can try, but if the remote batteries are not the cause of this problem, don't worry; we have many other tricks for you.
Give a Look to AC Supply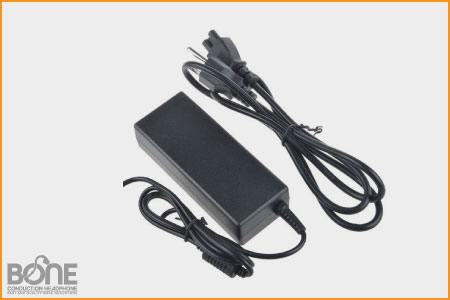 Several people use the AC outlet and adaptors to connect and turn on their Soundbar, and there might be a possibility that your AC outlet is damaged because your Soundbar is not turning on.
To see if your AC supply is working correctly, you can try unplugging your Soundbar for a few minutes and then plug it back to the AC outlet. Make sure when you plug in your Soundbar tightly.
If still your Soundbar does not start and make sure that the problem is with the AC outlet, you can only try connecting the AC supply with another device to see if it is working correctly.
Power Cycling
Another trick that you can use to turn on your Vizio SoundBar is power cycling because it works wonderfully. To imply this technique, all you have to do is to unplug your Soundbar from the device for, let's say, 5 to 7 minutes.
After 5 to 7 minutes, press the power button for 2 to 3 seconds without plugging in your Soundbar. Once you have done this, you can try plugging the Soundbar back, after which you will be able to turn it on.
If the Soundbar does not start instantly, have some patience and keep pressing the button for a few more seconds after plugging it.
Check Signal Blockage
One of the reasons why your Vizio SoundBar is not getting turned on might be the signal blockage. If the Soundbar does not catch the signal correctly, it will not turn on anyway.
Nowadays, users can operate soundbars with the help of the remote control, which has a particular range, and beyond that range, they do not work.
Therefore, if you are trying to turn on your Soundbar from a distance, try going close to it and making sure that no solid object is standing between the SoundBar and your remote control.
The solid thing between these two devices can block the signal because of which your Vizio soundbar won't turn on. So, try to turn on the soundbar without anything in between.
Reset the Soundbar
Another most effective trick that you can try for turning on your Soundbar is resetting it. Often restarting the Soundbar does not help or make any improvement; therefore, you can try resetting at once.
When you reset your Soundbar, every setting you have created manually will go away, and your Soundbar will become completely new with the default settings.
It is also helpful because if you accidentally have done any setting that makes your Soundbar not getting turned on, it will get fixed when you reset the Soundbar.
To reset your Soundbar, you don't have to go through any additional hassle. The steps are straightforward, and you can find them online easily.
Change the Cords
Another thing that you can try is to take a look at the plugs and the chords with which you have connected your Soundbar to the particular device.
Even when the connection is strong and you have planned everything correctly, the signal does not pass properly due to the damage of the cords. If you see a damaged cord with a few scratches on it, it is better that you buy a new wire.
It is perfectly easy to find cords with 12 or 24 volts. We believe once you replace the damaged cable, you will be able to turn on your Soundbar.
You have to keep in mind that when you replace the wire, make sure you long-press the power button of the Soundbar for a few seconds to see the light indicators turning on.
Contact Vizio Support Service
If none of those mentioned above tricks works for you and you can still not turn on your Soundbar, which hardly happens, if you have correctly tried these tricks, the last resort is to contact Vizio support service or dial 1 (844) 254-8087 .
But still, if none of the tricks is working for you, then there might be the possibility that you are facing a significant technical error. If your Soundbar is still in a warranty period, you can exchange it with a new soundbar.
If it is not in a warranty period, you can ask for the proper solution by contacting the business support service. Another thing that you can try is to clean your Soundbar once because sometimes dust can create minor issues in the device.
Summing Up
Apart from Bluetooth speakers and home theatre, Soundbars have become one of the most loved external audio systems because of their highly efficient features.
Soundbars are an excellent external audio system that you can use to enhance the sound quality of your television or laptop, and Vizio Soundbars are extremely popular in the market.
However, the minor issues that keep on happening with the Soundbar can be highly frustrating for the users, but these issues are not something that cannot be fixed on your own.
However, all the six tricks we have mentioned above can help you resolve this issue and turn on your Soundbar. So, we would recommend before contacting the Vizio support service; it is better to try these tricks because we are sure that one of these tricks will indeed help you.