There are several ways to connect your Samsung soundbar to your Smart tv. So it depends on what you decide. Possibly you will want the best way to hook it up, right? Then you should Use HDMI. It gives you a crystal-clear sound quality.
There are mainly four ways to set up a soundbar,
With HDMI cable
With Optical Cable
With Aux
VIa Bluetooth
Choose the one method you like to go after. We recommended going with either HDMI or Optical Cable. They both have the upper hand over the rest of them. Essentially you will experience a great sound quality.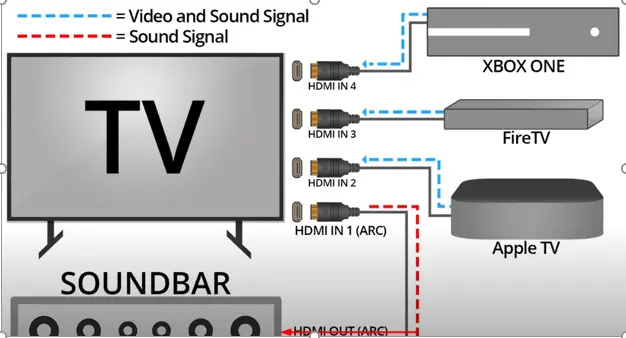 Suppose you don't want to join anything like that, not a big deal. You can still connect it directly with your TV.
Here is how to connect it with an HDMI cable.
Turn off all the devices.
Simply unplug the power switch for safety purposes
Plug the HDMI cable into relative ports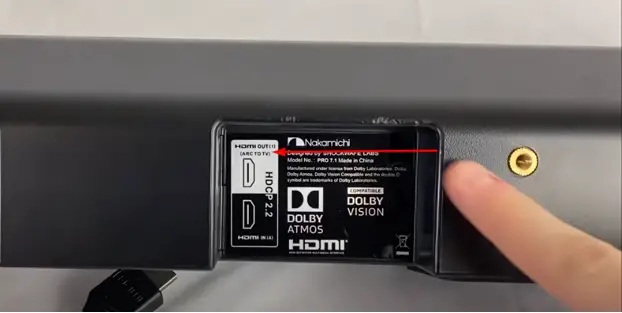 Pick the HDMI cable on your hand, connect one end of the cable to your TV (ARC port), then put the second end of the HDMI cable into the soundbar Port.
Open up the TV audio setting> Enable CEC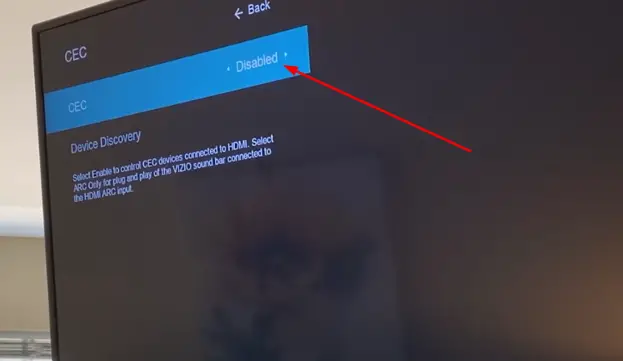 This is the last critical step; once you connect your Samsung soundbar to your TV, make sure you enable the CEC mode from your Tv's audio settings. If you don't know how to enable it? Check your remote see the text on them. There should be something "CEC ON.," or the second option is to head over the TV settings> Audio settings> there must be this option available. Let's assume you didn't find such an option there. Only the last chance you've left is to check the manual-book and look there regarding CEC.
If You've attached other things too like firebox, Xbox, in that case, in order to get the best sound quality that can be. You will need to enable the Anynet+ option on your TV.
Advantages of using HDMI cable
Better sound quality
Can connect with Xbox, firetv, AppleTV, and other devices.
You can use the TV remote only to control the soundbar volume.
Disadvantages of Using HDMI cable
It compressed audio quality to 5.1 before passing.
How to connect Samsung soundbar to TV with an Optical Cable
Optical Cable is the second-best way to connect a soundbar to a TV. Its sound quality is closer to the HDMI cable and does not actually require any sort of settings either unless you're connecting the soundbar to TCL Roku TV with optical.
Here is how to connect it with an Optical Cable.
Get an optical Cable.
One thing to pay attention to here at the moment, make sure the end of the optical is clear. Because often companies put covers on the cap.
Plug into Samsung soundbar and the TV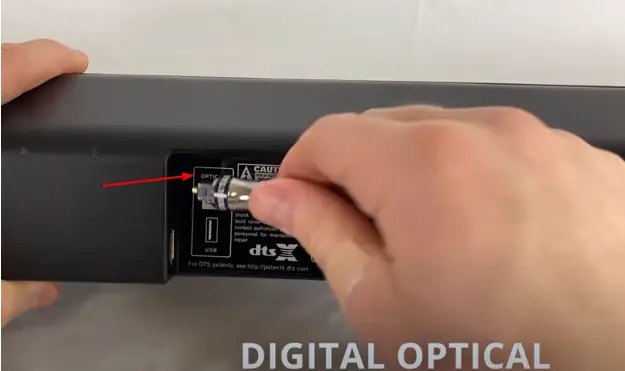 Verify the optical cable by reading. There should be written text near to each port that will make you go easy for them.
Advantages of Using Digital Optical Cable
It gives a good sound quality.
Easy to put into work, no settings are required, just simply plug and play.
Disadvantages of Using Digital Optical Cable
It Does not support DTS: X Dolby Atmos audios.
It Does not pass sound quality higher than 5.1.
Now let's move on to the next one.
How to connect Samsung soundbar to TV with an AUX
This method is overall not recommended. You will not indeed experience the great quality sound that way.
Even if you have a good soundbar, when you connect with AUX or RCA, it will not let off that much quality you might itch for.
Here is how to connect it with an AUX cable.
Get the AUX cable
It is a regular cable tough, nothing much to say about it. Just get ONE, that's all.
Plug it into the AUX port on your TV and Samsung soundbar.

On the back of the TV, you can see a Port named AUX port. Simply put the cable on either end of the ports. Keep in mind, most often, Samsung soundbars don't come up with ports with AUX names on them. If you see such a weird thing, use a Headphone jack instead. Everything will work flawlessly.
Advantages of using AUX cable
It can work well with soundbars with left and right speakers only.
Disadvantages of Using AUX Cable
It only supports left and right speakers.
It gives a Poor quality sound as compared to HDMI.
How to connect Samsung soundbar to TV Via Bluetooth
Most people think this is the most advanced and the best approach. However, it is not all factual. It is because when watching movies, you will experience DE synchronization. Just as when watching movies on mobile devices and wearing Bluetooth headphones.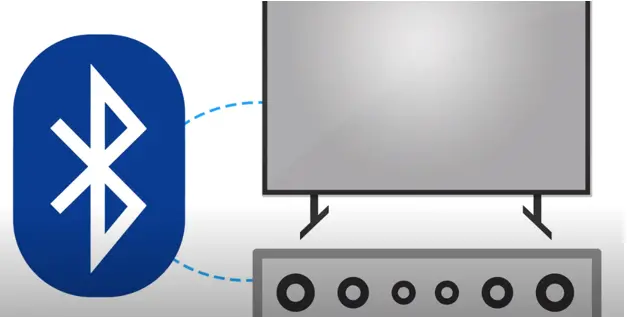 Everything apart if we the bright side, it is suitable for listing to music only, and the best thing you don't need to play with any sort of wires.
Here is how to connect it via Bluetooth.
Turn on Bluetooth on your TV
You use Remote control to turn it on.
Pair it with your Samsung soundbar
There should not say anything hard; you can do it.
Go to the settings>audio input> speaker source> Bluetooth.
It is the last step. Once you have paired the Bluetooth with your TV, now you can go to your TV sound settings>Audio settings> Speaker mode> Bluetooth. And there you go.
Advantages of using Bluetooth
No wires needed. Good for listening to Music.
Disadvantages of Using Bluetooth
Often audio does not watch with the audio.
It does not give a better sound quality.